Find the right boat for you
Boat of the Moment
Boat REF# 301677
£26,500.00
2x diesel 75hp
1984
9.14m
Ranworth
View Details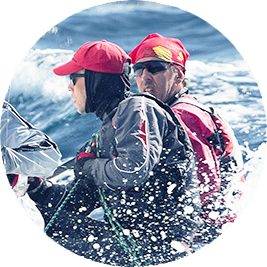 Selling your boat?
We take care of every step when it comes to selling your boat.
1
Your broker will advise you of the most suitable price to market your boat at.
2
Your broker will work with you to create a detailed listing for your boat.
3
We handle the negotiation process for you, ensuring you get the best deal.
Why Boatshed?
Boatshed is one of the world's largest yacht brokerage groups that prides itself on giving potential buyers the most complete and accurate picture of the boat that they want to buy.

Boatshed Brokers personally visit every boat that they list, taking unlimited photographs and videos which are available online to registered users anywhere in the world.
Read more
Here's what our customers have to say...
Hi Gary, It was a pleasure meeting you, so thank you for your "extra mile" customer service, gold star for you. Once again, thank you Mark & Lorraine
— , Boatshed Norfolk
Thanks for everything Gary, you have been extremely helpful and I really appreciate everything you have done for me, I know this was a tough sale. Thanks again.
— , Boatshed Norfolk
Hi Gary Thanks so much for today. We had a quick putter up and down the river – lovely! Really appreciate your help – it has been an absolute pleasure. Best wishes, Miranda
— , Boatshed Norfolk
Subject: Re: Sale Complete Thanks very much indeed Gary and Geoff for your professional assistance. Best wishes Ahidel and Mark
— , Boatshed Norfolk
Hi Gary …
— , Boatshed Norfolk
Hi Gary thank you for everything you have done on the sale this Boat much appreciated hope to see you soon take care Carl
— , Boatshed Norfolk